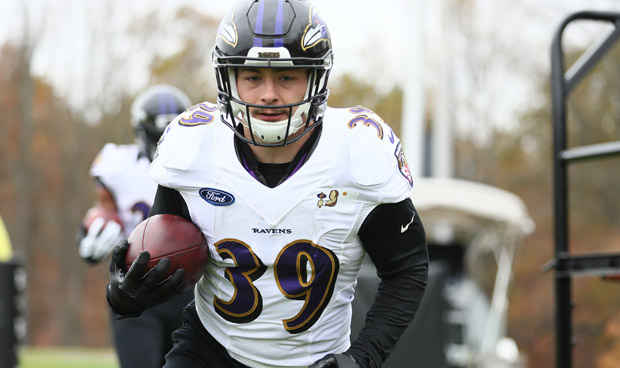 Check out the interesting facts below!
Daniel Jacob Henry Woodhead shortly known as Danny Woodhead is a former American football running back who played for New England Patriots, San Diego Chargers and Baltimore Ravens. As of 2018, Danny Woodhead Net Worth is estimated to be $5 million.
Danny was born on January 25, 1985 in North Platte, Nebraska. He played football at North Platte High School in Nebraska and broke many records. Under his leadership, his school team reached the semi-finals of the state championship twice and he won Nebraska's Class A leading rusher and Nebraska's all time leading rusher.
Woodheard then attended Chadron State College where he rushed for 1840 yards as a true freshman. In 2006, through 12 games, he rushed for 2740 yards, new all-division single season rushing record. He also led his team to NCAA Division II playoffs in 2006. In 2007, he became both NCAA all-time and all-division leading rusher. He scored 606 points in 39 games, with an average of 15.5 points per game setting a new record of highest points made in NCAA Division 2.
Woodheard went undrafted in 2008 NFL Draft but he received a call from New York Jets on an undrafted rookie free agent. He spent his entire rookie season on injured reserve. He saw his first regular season action on 2009 but next year he was released by New York Jets.
New England Patriots then signed Woodhead on September 8, 2010. He then signed a two year contract extension with the Patriots through the 2012 season. He finished the 2010 season with 3 starts in 14 games played. He had 97 carries for 547 yards, and 5 rushing touchdowns.
He then signed a $3.5 million 2 year contract with San Diego Chargers. In 2017, he then signed a three year contract with Baltimore Ravens. But his time on pitch was limited after he suffered hamstring injury. On March 13, 2018 he was released by Ravens. After some days, he announced his retirement after 10 seasons in the league.
Danny Woodhead Net Worth: $5 million