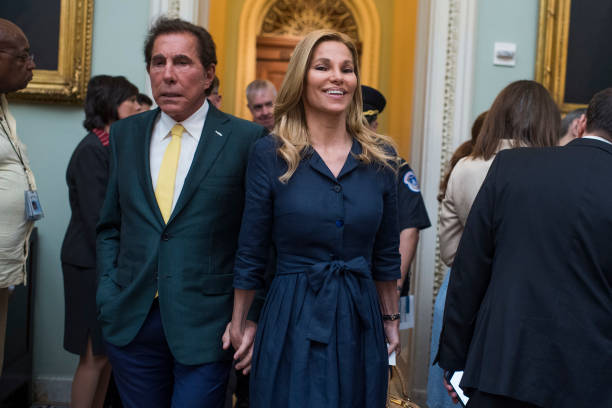 Check out the interesting facts below!
Steve Wynn, the famous business mogul has resigned as the CEO of Wynn Resorts following allegations of sexual misconduct. Her wife, Andrea Hissom whom Wynn married in 2011 however has remained silent regarding the sexual misconduct. So, who is Andrea Hissom? Here are some interesting facts about her.
1.Steve Wynn and Andrea Hissom got married on 2011.
On April 30, 2011 Steve Wynn married Andrea Hissom in a ceremony at the Wynn Las Vegas. They got married one day after Kate Middleton married Prince William. Their wedding was dubbed as "American Royal Wedding". Clint Eastwood served as Wynn's man while several high class people like Donald Trump, Melania Trump, Sylvester Stallone, Steven Spielberg, Celine Dion, Garth Brooks and Hugh Jackman were also invited in the wedding. Hissom is 21 years younger than Wynn.
2.Before they got married, they had a spooky relationship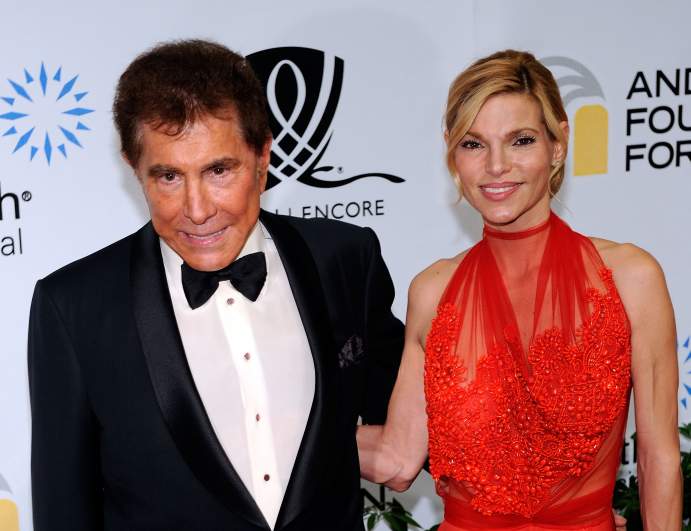 Andrea Hissom first met the business mogul in French Riviera in 2008. Their relationship became public in 2009 after they were spotted enjoying some time on his yacht on New Year's.
In 2009, they split and after one year they rekindled their relationship once again after Wynn proposed her while dining at an Italian restaurant at Wynn's Encore Hotel.
3.Hissom was previously married
Andrea was previously married to Robert David Hissom. He is a financial analyst who worked for Aspen Capital Partners Ltd. in Europe. Andrea and Robert have two sons named Alex and Nick Hissom. Nick is a singer and songwriter based on London.
4.Steve Wynn was married twice.
Steve was also married twice with the same girl before he got married to Andrea Hissom. He married Elaine Farrell Pascal in 1963. However they got divorced in 1986 after 23 years of relationship. After some year, they reignited their romance and got married for a second time in 1991.
Steve and Elaine together have two daughters named Kevyn and Gillian. In 2010, Steve and Elaine once again ended in divorce. Elaine was paid $741 million in stock after their marriage ended.
5.Steve has faced sexual misconduct allegations from dozens of women.
Steve who donated millions to Republican Party in 2016 election became the victim of sexual misconduct. According to Wall Street Journal Elaine Wynn, former spouse of Steve accused him of coercing a manicurist employed at his resort to have sex with him in 2005. He paid $7.5 million for the settlement.
However, Wynn denied all those allegations saying that "The Idea that I ever assaulted any woman in preposterous." On the account of that, Steve stepped down as CEO of Wynn Resorts.