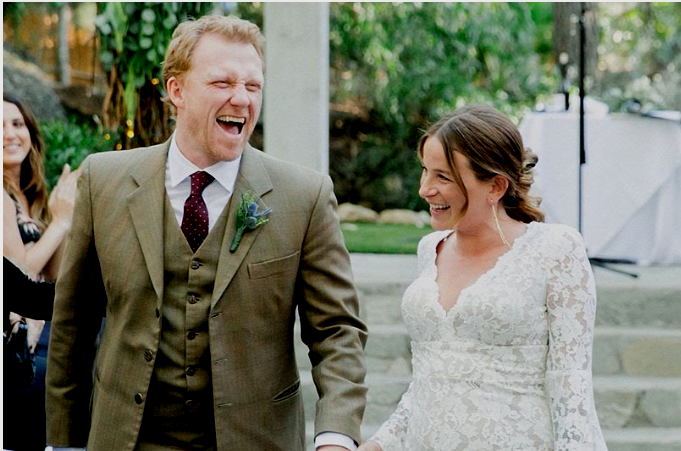 Check out the interesting facts below!
Arielle Goldrath is the new girl to be involved on Kevin McKidd's life. On March 3, 2018 Kevin McKidd announced his marriage to girlfriend Arielle Goldrath.
The Grey's Anatomy star took his website to flash the news saying that he and Arielle are married and the pair is expecting a baby together. He wrote: "Arielle and I are so happy to announce our marriage and new baby, who is soon to join our growing family,"
"My kids are happy for us too and are looking forward to the arrival of their newest sibling!" he continued.
McKidd also posted: "Close friends and family came together with my Grey's family to share in our celebration day — an intimate, low key gathering culminating in a Scottish Ceilidh dance.", "There's much to be grateful for and we're thrilled for the adventures 2018 will bring us all!" he continued.
The Grey Anatomy Star was previously married to Jane Parker. With Jane he has two children, a daughter Iona, 15, and son Joseph, 17. Jane and Kevin were divorced in December 2016.
Very little information is known about Arielle Goldrath but what we know is that she is a private chef. We'll update her information once we get something on her.