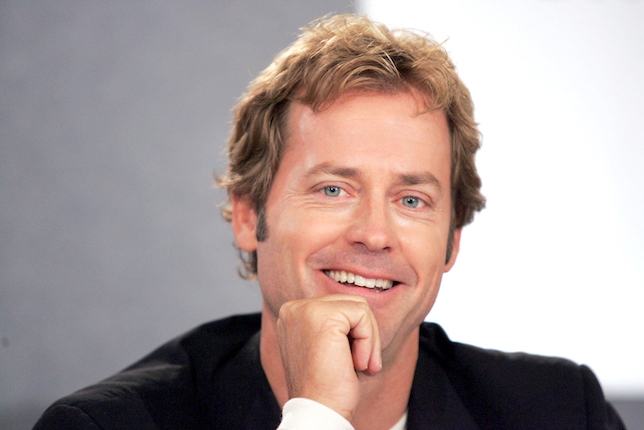 Check out the interesting facts below!
Gregory Buck Kinnear famously known by his name as Greg Kinnear is an American actor. He is best known for playing movies like Sabrina, Little Miss Sunshine, Green Zone and many more.
Recently, it was announced that Greg Kinnear will join the final season of Netflix series "House of Cards". The show was halted after allegations of sexual assault and harassment were made against Kevin Spacey but the series resumes production taking Greg Kinnear as the new cast member.
Here are some of the interesting facts about the actor including his net worth, personal life, wife and career.
1.Greg Kinnear Net Worth is estimated to be  $20 million.
As of 2018, Geg Kinnear net worth is estimated to be around $20 million. He has been involved in the industry for almost three decades and has done several hit movies. Most of earnings are from his roles in movies and TV shows.
2.His Early Life, Family and Education
Greg Kinnear was born on June 17, 1963 in Indiana, United States to Suzanne and Edward Kinnear. His mother is a homemaker and his father is a career diplomat who worked for the US State Department. In his family, he has two elder brothers named James and Steven.
Greg attended American Community School in Athens. He graduated with a degree in broadcast journalism from the University of Arizona in 1985.
---
Also Read: 1. Taylor Kitsch Net Worth & Wife: 5 Interesting Facts About The Actor
2. Rachel Brosnahan Net Worth: 5 Awesome Facts About Her
---
3.His Talk shows
Greg hosted game show "College Mad House" which was a spun off from the kid's show Fun House. He then became the co-executive producer and host of "Best of the Worst" for one year. After the show was canceled, he became the host of "Talk Soup" before he left the show for late-night talk show "Later with Greg Kinnear" in 1994.
4.His Movies and TV series.
Greg first appeared in the TV series in an episode of "Life Goes On" in 1989. From 1989 to 1995 he spent most of his time as a talk show host. In 1995, he played the lead role of David Larrabee in movie "Sabrina". In 1997, he was cast in movie "As Good as It Gets" and earned an Academy Award nomination for Best Supporting Actor.
After that he has appeared in several movies like: You've Got Mail, Mystery Men, Nurse Betty, Loser, Someone Like You, We Were Soldiers, Auto Focus, Stuck on You, Godsend, The Matador, Robots, Bad News Bears, Fast Food Nation, Invincible, Green Zone, Salvation Boulevard, Stuck In Love, Green Zone and many others.
He has also appeared in Television series like Dillinger, Dinner with Friends, Friends, The Kennedys, Modern Family, Rake, Drunk History, Confirmation and many others.
5.He is married to Helen Labdon.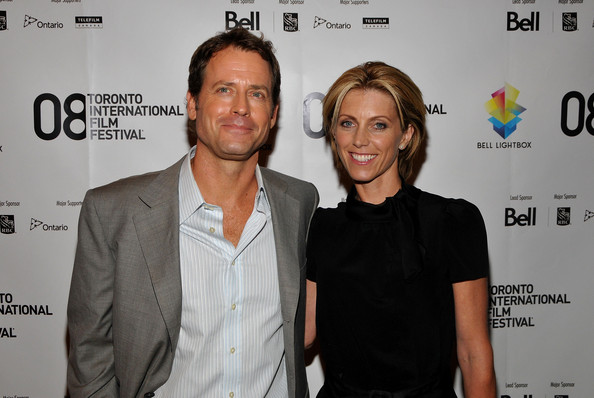 Greg Kinnear married Helen Labdon on May 1, 1999. Helen is a British model. Together they have three daughters: Lily Kathryn who was born on 2003, Audrey Mae who was born on 2006 and Kate Grace who was born on 2009.