Check out the interesting facts below!
Heidi Bivens Wiki
Heidi Bivens is an American fashion stylist, costume designer and editor. She is best known as the ex girlfriend of actor Justin Theroux.
Heidi was born on June 27, 1976 which makes her 41 years now. She currently lives in New York with her mother Marilyn Bivens. Heidi started her career as a fashion stylist and costume designer in late 90s. She then moved to New York City and worked as an editorial assistant at Teen Vogue, Vogue and In Style.
Her talent helped her to work with some of the biggest names in Industry like Kanye West, The White Stripes and many more. She has styled for stars like Cobra Starship, Kanye West, Charlotte Gainsbourg, The White Stripes and Sophomore. She is also close friend with Chloe Sevigny and Adrien Brody.
Bivens is also responsible for designing the costumes in movies like Inland Empire, Spring Breakers, The Longest Week and Outsourced.
Her Relationship with Justin Theroux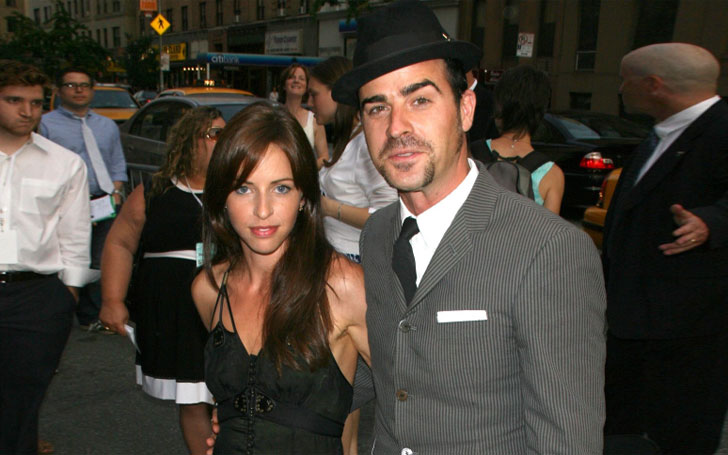 Heidi met Justin Theroux when she was 20 years old and he was 24. Both of them were in long-term relationship and were together for almost 14 years. Her mother Marilyn also considered Theroux as her family member.
But things started to change between them when Theroux started dating Jennifer Aniston while they were still in the relationship. It all started when Theroux was filming movie "Wanderlust" with Jennifer Aniston in 2010. One thing led to another and in 2011, Theroux broke up with Bivens and married to Jennifer Aniston.
According to her mother, Theroux marriage with Jennifer completely broke her. She said "My baby's heart was pierced. It was a terrible time" She also added: "Heidi's wound is closed but there's still a scar and we're praying for a Godly man to come and find her because she's ready".
After 7 years, Heidi is now moving on with her life while recently news emerged that Jennifer Aniston and Justin Theroux also got separated after 3 years of marriage.