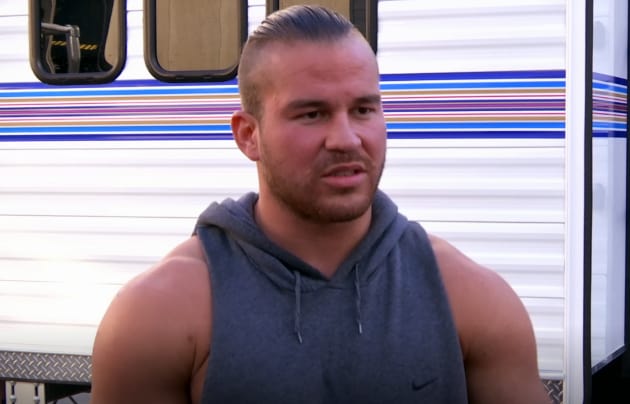 Check out the interesting facts below!
Nathan Griffith Wiki
Nathan Griffith is an American reality Television star best known as the ex-fiancé of Teen mom star Jenelle Evans.
Nathan and Jenelle first met via online in late April 2013 shortly after Jenelle was arrested for felony heroin possession. Jenelle was together with Nathan until March 2015, and then got back together for short period of time but quit again in July that year. In that short period of time, they were engaged but never got married.
With Jenelle, Nathan has a son named Kaiser Orion Griffith who is now 3 years old. He also has a daughter named Emery from a previous relationship. According to various sources, Nathan cheated on Jenelle dating another girl. They broke up after she made domestic abuse accusations against him.
After parting ways with Jenelle, Nathan began dating Jessica Henry in 2015. They also got separated in 2016 and he began dating Ashley Landardt. After dating Ashley, he expressed his happiness on Facebook saying: " Never have I ever felt so content and happy in life! I have a beautiful successful woman that treats me like a king and I have a beautiful intelligent baby girl that idealizes everything her dad does. I am so bless to have both these angels in my life! They truly make my life feel blessed. I love you guys and thanks for an amazing week you have given DADDY!"
Interestingly, he also adopted a puppy with Ashley. He does not get along with Jenelle or her husband David Eason but visits his son every weekend. Jenelle and David who married in September 2017 were involved in a fight with Nathan and his girlfriend Ashley at the Teen Mom 2 reunion in October. Jenelle claimed that Ashley attacked her backstage and Griffith later called that incident a lie.