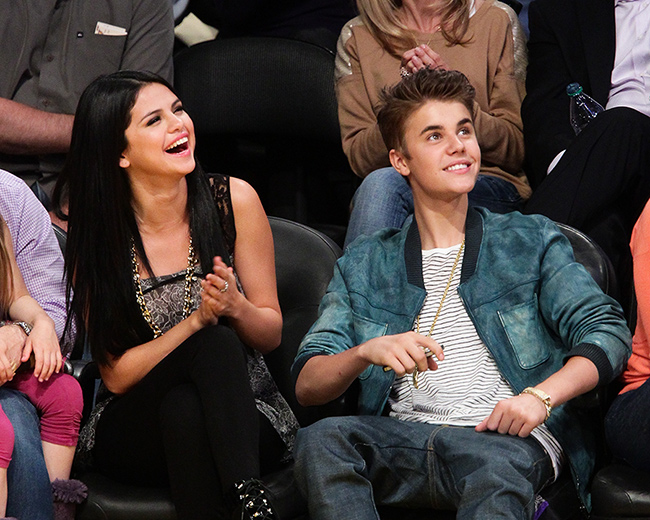 Selena Gomez Boyfriend: Selena Gomez who is one of the cutest girl in the world has been dating Justin Bieber Currently. According to dailymail, Selena Gomez confirmed her reunion with Justin Bieber after a long time. After her recent breakup with The Weeknd, Selena Gomez was spotted giving a kiss with Justin Bieber as they both watched hockey game in Los Angeles.
Neither of them has confessed about their relationship so far publicly but it's the first time they've been spotted being affectionate in public after a long time. According to dailymail, Justin Bieber is now determined to convince Selena Gomez he's now a better boyfriend after their first term relationship.
Before she recently broke up with The Weeknd, she has been in relationship with several stars like Orlando Bloom, Joe Jonas, Justin Bieber. We look at the Top 5 male stars Selena Gomez has dated so far.
5. Charlie Puth (2015)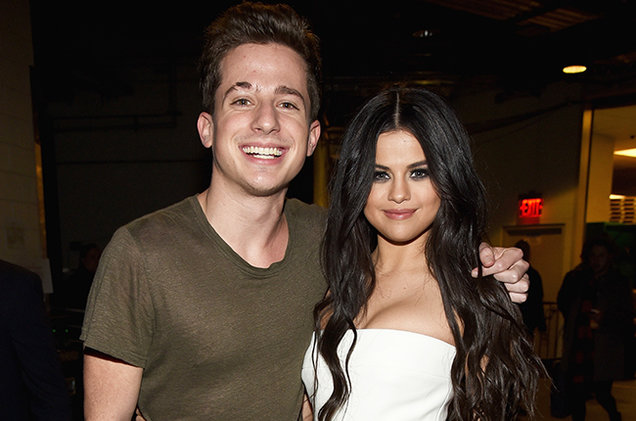 Selena Gomez first met Charlie Puth at the 2015 MTV VMA's Award before her long term relationship with The Weeknd. Next year, Selena and Puth even collaborated on 2016's "We Don't Talk anymore" and were romantically linked with each other. The same year, Charlie even went with Selena in a tour and according to various sources, the duo was getting very much close. When asked with Selena she made it clear they were just friends.
When asked about their relationship in a 2016 radio interview, Puth replied "we're just friends, and I'm very happy to have collaborated with her. She's a really awesome singer". Fans might argue with their short term relationship but so far we can tell is that they are just only friends.
4. Taylor Lautner (2009)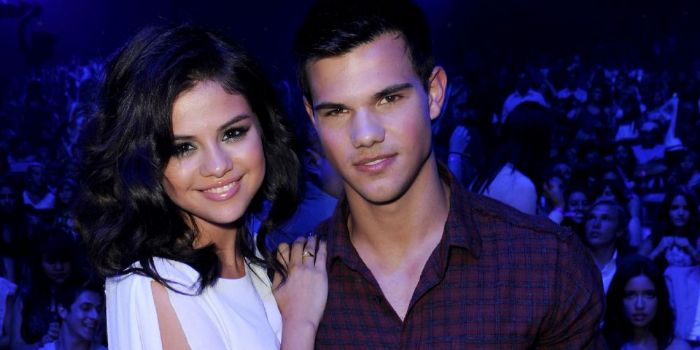 Selena Gomez and Taylor Lautner relationship got cozy while she was filming "Ramona and Beezus" and he was shooting "Twilight: New Moon" in Vancouver in 2009. The duo was seen holding hands with each other in public places.  When asked about their relationship, Selena told Seventeen magazine "We would go out to lunch and dinner, but I knew he had paparazzi following him and I had paparazzi following me. People were getting a little crazy about us".
Although their relationship lasted for only 3 months, she told "Taylor is so sweet. He has made me so happy. I didn't know I could be that happy". The pressure of media made Selena Gomez and Taylor Lautner to split up.
3. Nick Jonas (2008-2009)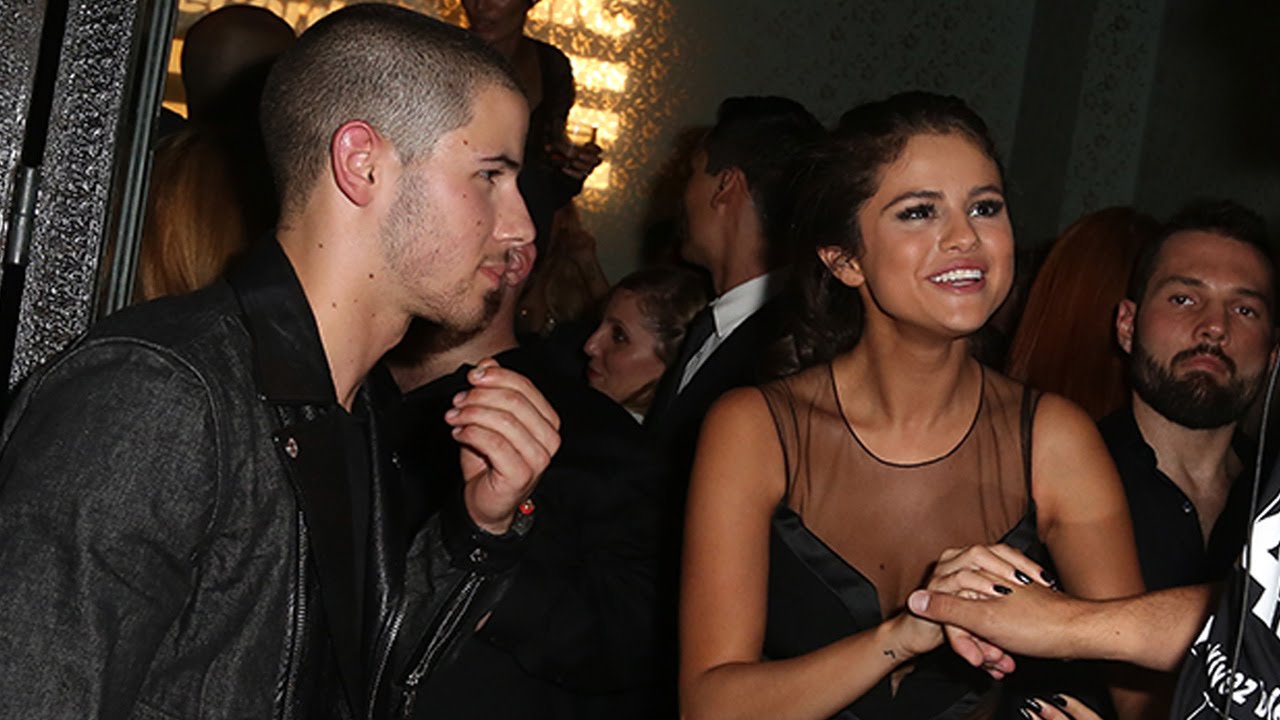 Selena Gomez and Nick Jonas dated for almost a year from 2008. The pair started their relationship in March of 2008 and although the couple never publicly confirmed their relationship sources says, "They were an item". The Disney channel stars who were both 17 at that time broke up in March because of their work schedule. Selena had to give time to her film in summer while Nick Jonas was busy with his brother Joe Jonas in a tour at the same time. Although their relationship didn't caught too much media attention, Selena confirmed to Andy Cohen on Watch What Happens Live, saying "I dated him!".
2. The Weeknd (2017)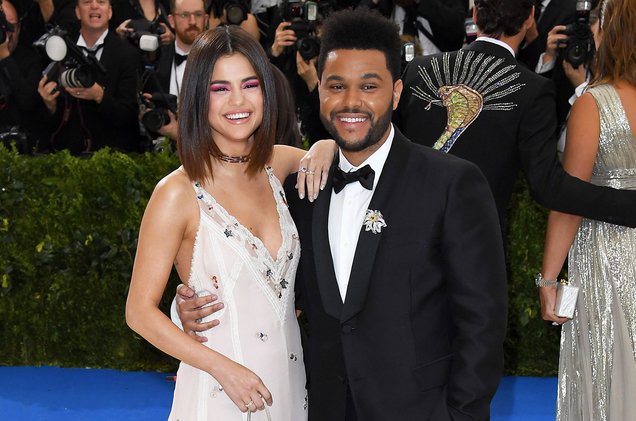 Selena Gomez and The Weeknd dated for around 10 months as a A-list power couple. The pair were first caught on camera one night outside an Italian restaurant in California, two months after his recent split with supermodel Bella Hadid. As their relationship swirled around, Bella Hadid unfollowed The Weeknd on Instagram fueling the rumors on Gomez and Tesfaye's relationship. On April 8, 2017, Weeknd made official by posting a photo of Gomez kissing to him on his Instagram profile.
After a couple of months, they made their red carpet debut at Met Gala as a couple. But after 10 months of relationship things got messy when Selena was spotted spending more time with her former boyfriend Justin Bieber. The famous pair was found doing breakfast together in California and even shared a kiss at the end. As soon as the news swirled, Selena and The Weeknd reportedly called their relationship. According to inside source, the two broke up because of the distance with him being on tour and Selena being too much busy filming in New York. The two are said to be still in touch while The Weeknd is kind of re-igniting his relationship with Bella Hadid once again.
1. Justin Bieber (2010-2014; 2017-Present)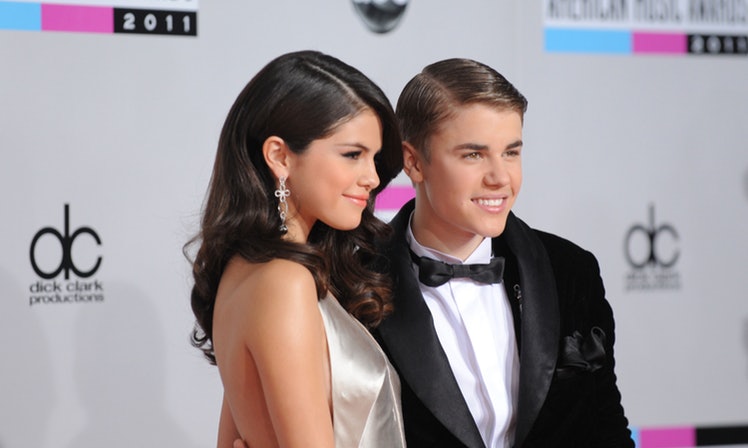 If things work out perfectly between Selena and Justin, Perhaps they may be one of the lovable and powerful couples of all time. Justin and Selena relationship caught media attention for the first time in 2010 when she was 18 years old and Justin was 16 years old. However, it was in January 2011 that two confessed their relationship when they were seen indulging in major PDA while on vacation. As time went by, their roller-coaster romance was filled with many ups and downs and in late 2014 they finally parted their ways to focus more on their respective careers.
After Selena's recent break-ups with The Weeknd, She has once again reunited with Justin and according to reports they are really happy and enjoying this time together. After her recent split off with The Weeknd, Selena was seen with Justin Bieber in Los Angeles biking and having a good time. The pair was found doing breakfast together in California and even shared a kiss at the end. Justin also wrote a cryptic message on her Instagram and some fans argue that he wants her back once again. According to Bieber's close friend "It seems their relationship now is very different. Justin is a much better person. He would be a better boyfriend too". However, following their recent patch-up, Gomez's family is less than supportive about her reunion with Bieber. According to reports, "Justin's family always loved Selena while Selena's family is still not happy about seeing her".
No one has any idea where their relationship is now headed. We have to just wait and watch.
Other Notable omissions: Samuel Krost, Niall Horan, Zedd, Orlando Bloom, David Henrie