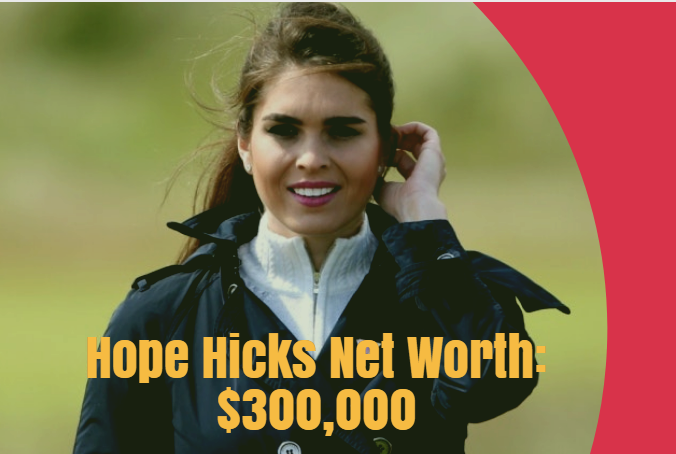 Check out the interesting facts below!
Hope Charlotte Hick is the White House Communications Director for President Donald Trump. She is known as Trump's longest serving political aide with the President having great trust in her abilities.
Her work in the Trump Organization helped her land a key position during his Presidential campaign and has eventually led to a senior position in the White House today. Even though to the public, she remains vastly in the background, she is an important member in the day to day operations for President Trump.
Here are some interesting facts about Hope Hicks:
1. Hope Hicks net worth is estimated to be $300,000
As of 2018, Hope Hicks net worth is estimated to be $300K. Before being associated with the Trump campaign, she was living like any other employee and was sharing an apartment with her elder sister in Greenwich.
According to the salary list released by the White House, she earns $179,700 annually under her current position, which is the highest salary bracket available to any government official.
She is just about reach the age of 30 but already boasts the same earnings as that of many experienced individuals which shows a lot about her depth of talent in her role. In her "Other assets and income" list she has mentioned that she has in between $100,000 to $250,000 in her bank account last year before her current position. That number would have risen by now with her new role.
2. Her family has a deep background in Public Relations
Hicks was born on October 21, 1988, in Greenwich, Connecticut. She attended Greenwich High School there and would go on to major in English at the Southern Methodist University where she graduated in 2010.  Both of her grandfathers worked in Public-Relations, which gave her a natural instinct in the field.
Her father also held many prestigious positions. He was the managing director of the Glover Park Group and even served as the vice president of communications for the National Football League for 5 years.  Growing in an environment for such a position would have definitely helped her give that extra edge in her current position today as anyone else in her age bracket would need a lot more experience to hold such operations.
3. Hicks is a former model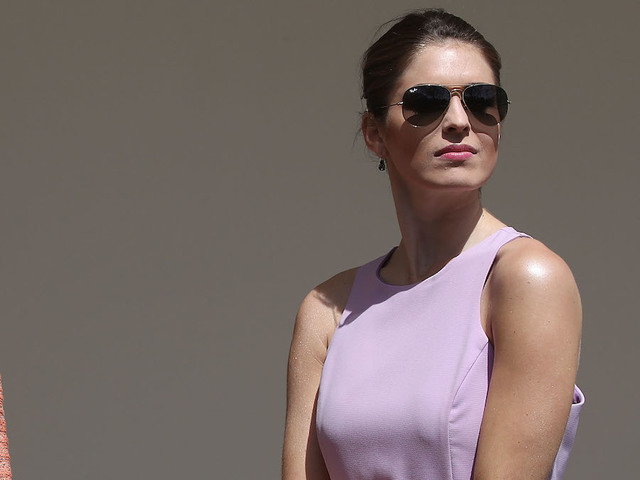 As a teenager, Hicks modeled for different campaigns. One of them is for the Ralph Lauren campaign when she was only 11 years old and has also been the face of the Hourglass Adventures novel.
She has also appeared in her hometown magazine titled Greenwich Magazine. She has also posed as the cover girl for Cecily von Ziegesar's novel called The It Girl in 2005.
4. She became an employee for Trump Organization in 2014.
She had previously been working as a public-relations officer for Hilzik Strategies where she would be involved with Ivanka Trump for her fashion line. They eventually turned into good colleagues and through Ivanka's suggestion, she started working for the Trump Organization in 2014.
Trump was impressed by the tenacity that Hicks showed. By January of 2015, Hicks was already appointed to work on the presidential campaign more than 5 months before he announced his presidency.
5. Hicks never had a political position before working on the Trump Campaign.
It is very unique in the political scenario for someone without any previous position holding the role as the Whitehouse Communications Director without any previous experience in politics. But, then again President Trump neither has a vast experience in politics but seems to be doing great for the country with his principles as a former businessman.
According to her, when Trump approached her for the position, he mentioned how he felt that this was the "year of the outsider" and wanted someone with an outsider mentality. Hicks seemed to be a perfect fit.
She is one of a rare group of people who are still inside Trump's circle of influence. She even handled some of Trump's tweets for the campaign. She has also been included in Forbes 30 Under 30 list in 2017.
Currently, she is said to be dating former White House Staff Secretary Rob Porter. Her personal life has been highly publicized recently as Porter has been accused of domestic violence by two of his ex-wives.