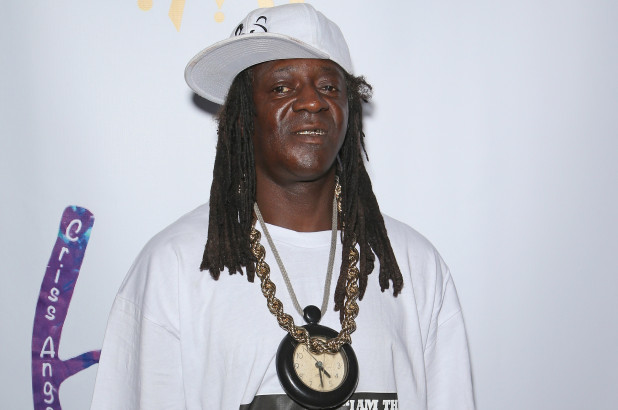 Check out the interesting facts below!
Flavor Flav is an American rapper, actor, and television personality. He made his name as a member of the hip-hop group Public Enemy which was a household name during his peak years. He is also known for starring in several reality series including The Surreal Life and Flavor of Love.
Here are some interesting facts about Flavor Flav:
1. Flavor Flav net worth is estimated to be $3 million
As of 2018, Flavor Flav net worth is estimated to be $3 million. After signing with Def Jam Records in 1986, Public Enemy established its name as one of the best hip hop groups of the generation. Together, they released a combined 10 albums which included all time hit songs that shook the hip hop scene in the U.S.
During his time with Public Enemy, their songs were even used for films like He Got Game and the popular video game Grand Theft Auto: San Andreas. He has also made his money by starring in The Surreal Life. Its high ratings helped him to develop his own reality series called Flavor of Love. This was a big hit and ran for 3 seasons.
His net worth could have been a lot higher today if he hadn't been in the midst of many illegal activities in the past which led to hefty fines. He reportedly has had his license suspended 43 times among other notable charges that have shrunk his net worth considerably in the past.
2. He is fluent in playing 15 different instruments
He was born William Jonathan Drayton Jr. on March 16, 1959 in Roosevelt, New York. He grew up in a musical environment which allowed him the opportunity to play different types of instruments.
By the age of 5, he had already began to play the piano and would go on to master playing instruments like drums and guitars when he turned into a teenager.
This gave him a lot of exposure as a kid to play as a musician which meant that by the end of his teenage years, he had already gathered a lot of experience. According to his colleague, Chuck D, today he can smoothly play 15 different types of musical instruments.
3. He was in and out of jail in high school.
He was very notorious when he was a teenager, getting into fights. As a child he had set a house on fire. He was also in jail for a short amount of jail when he was only in his eleventh grade on charges of robbery and burglary.
Over his career, Flav has been the center of various charges including assaulting his wife, violence, cocaine possession, and driving charges as well. He went onto attend Adelphi University where he would develop a network of hip hop enthusiasts and eventually start his career.
But, some of his notorious instincts as a child have still carried on to this day. Most recently in 2018, he got attacked by a stranger in the middle of a Las Vegas casino. Flav had disrespected the stranger's mother which resulted in a nasty fight with Flav on the losing side of it.
4. Flav was the comic foil of Public Enemy
The partnership between Flav and Chuck D was very impressive. Chuck D would have a more serious and political style which meant that Flav equalized it with his comic style of rap.
In 1989, they released "Fight the Power" which gained critical acclaim and helped them to maintain their level in the mainstream of the time. They started performing all across the world from the U.S. to Europe. With his own popularity rising as well, Flav also managed to release a solo album.
In recent years, Flav has slowed down a bit on hip hop to also pursue other interests. He surprised everyone when he opened Flav's Fried Chicken in 2011 which didn't last very long due to bad decisions among the owners.
5. He takes credit today for the trend of getting gold or platinum teeth.
Flav had started putting gold teeth back in 2004 when most rappers were not even aware of such a thing. Flav has thus said that he is the originator of this craze over gold and platinum teeth today.
Including this style, Flav's trademark also includes wearing a clock around his neck along with comic sunglasses.