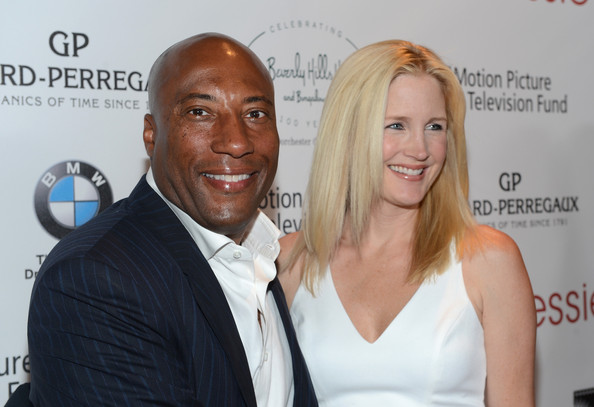 Check out the interesting facts below!
Jennifer Lucas is the lovely wife of comedian, television producer and businessman Byron Allen. Byron Allen who is worth more than $400 million recently expanded his film and TV production company by acquiring the Weather Channel for $300 million. While, we are familiar with Byron Allen, many of us don't know about his wife. Let's find out more about his wife.
Jennifer Lucas Wiki
Professionally, Jennifer is an actress and executive producer at Entertainment Studios. She was born to mother Cheri Lucas and father Robert Lucas. Her mother is from Los Angeles while her father is from Minneapolis. She attended and graduated from St. Cloud State University in St. Cloud, Minnesota.
Jennifer is the supervising producer at Entertainment Studios in Los Angeles.  It has produced several movies like Hostiles, starring Christian Bale and 47 Meters Down. She has also worked in some of the Television shows like The Secret Life of Us, Marshall Law and The First Family.
Jennifer Lucas and Byron Allen
Byron Allen and Jennifer got married in September of 2007. They got married at the Hotel Bel Air in Beverly Hills, California. Together they have three children; their first child, a daughter named Chloe Ava Allen was born on August 22, 2008. Their second child, a daughter named Olivia Rose Allen was born on April 7, 2010 and their third child, a son named Lucas Byron Allen was born on December 11, 2012.
Jennifer is very supportive of her husband. The family is often seen on the red carpet at Entertainment Studios' film premieres.