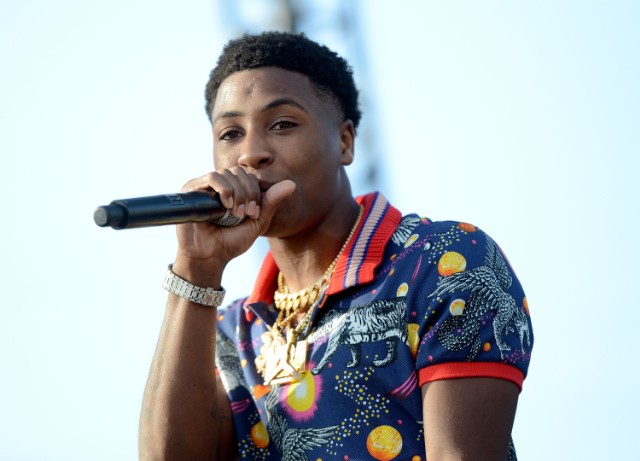 Check out the interesting facts below!
Youngboy Never Broke Again, who is also referred to as shortly NBA Youngboy, is a young American rapper. His popularity has been one that has had many allegations and controversies. He actually had a huge beef with another rapper from Baton Rouge named Scotty Cain back in late 2015.
He wasn't even an adult back then. This was a real life beef among the two where messages were exchanged via freestyle raps that garnered a lot of attention among the users in the internet. But, he managed to come out of it, now with a big potential of being a popular name in the hip-hop scene in the US.
Here are some facts that you may not be aware about Youngboy Never Broke Again:
1.NBA Youngboy Net Worth is estimated to be $250,000
 Even at such a young age, he has already been able to book tour dates around the US because of his fan following as well as the people that he has worked with in the industry that have already achieved a lot of wealth and fame in their career.
NBA Yougboy net worth of $250,000 may come as a surprise to many if you think about his age, but he has a lot of quality in his raps that has attracted a lot of attention for him and collaborations that he can work on. His net worth is expected to rise in the coming years tremendously following his recent successes and growing popularity among youths.
NBA Youngboy net worth compared to other rappers:
2.He dropped out in 9th grade to pursue hip-hop
The up and coming rapper's real name is Kentrell DeSean Gaulden. He was born on October 20, 1999 in Baton Rouge, Louisiana. He was actually raised by his grandmother and is rumored to still be staying with her. Obviously, they have a great relationship as well.
Gaulden was into hip-hop from a very young age and his passion led him to drop out when he was only in the 9th grade so that he could fully pursue what his heart wanted.
3.He began writing lyrics whilst in a detention center
Soon after he dropped out and decided to move forward in his rap career, he was soon arrested on charges of robbery. Eventually he was sent to a detention center in Tallulah, Louisiana. Thankfully, he used some of his time proactively and focused on writing lyrics that have surely helped his career directly or indirectly.
Though some of his rough works have materialized in his career, he still faces a lot more allegations.
4.His first mixtape was Life Before Fame
Back in 2014 when he referred himself as NBA Youngboy more frequently, he released his first mixtape called Life Before Fame. He then released mixtapes in quick succession that he had been working on vigorously. They were Mind of a Menace, Mind of a Menace 2, and then Mind of a Menace 3.
These mixtapes helped Youngboy solidify his position as a rapper with his own unique style and type of hip-hop as well. In the recent year, he has decided to stick with Youngboy Never Broke Again over NBA Youngboy as with growing popularity there may be a trademark class over between National Basketball Association(NBA). This smart move was apparently taken by his current manager.
5.He was once arrested on suspicion of attempted first-degree murder
Recently in August of 2017, Gaulden was heared upon in court for a reported drive-by shooting. The young rapper has already been in part of many allegations in his short career so far.
He was sent to a jail in Louisiana where while in prison he released some of his most popular songs including "Win or Lose", "Don't Matter", and "Too Much". After his bail out, he has gone on to release a single called "Untouchable" as well which went on to peak at number 39 on Billboards Hot R&B chart.
If Youngboy manages to stay out of trouble, he certainly has a very bright future ahead of him as his music is taken very fondly by his fans. Currently, he is even on his AI Youngboy tour.