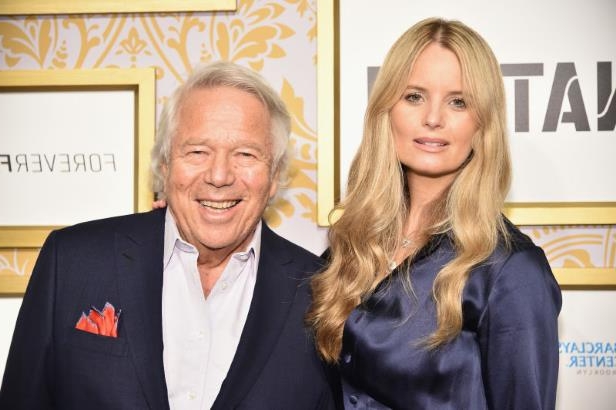 Check out the interesting facts below!
Ricki Noel Lander is an American actress, model, entrepreneur and designer. She is also the girlfriend of New England Patriots owner Robert Kraft.
Here are five interesting facts about her:
1. Early Life and Education
Ricki was born on December 14, 1979 in Salt Lake City, Utah to Ms. Peggy Lander and Robert Lander. She also has two brothers named Kris and Josh. As a child, she was very interested in music, acting and dancing. At the age of 15, she moved to Los Angeles and trained with Los Angeles Classical Ballet.
Ricki Noel graduated from Florida International University with a Bachelor of Arts in Dance and a Bachelor of Science in Mass Communication. She then joined Mike Nichol's New Actor's Workshop and then at Uta Hagen's HB Studio at New York City.
2. Her Acting Career
Ricki had an interest in acting since her childhood days. After completing her college, she appeared in a short role on Television shows like CSI: Crime Scene Investigation, Ugly Betty, Dirt and Prison Break. In 2011, she appeared in 4th season of HBO series "True Blood". She also appeared in CBS series "Unforgettable" and also starred on 5th season of Blue Bloods.
Her other acting credentials include appearance in movies and TV shows like Iron Man, The Harsh Life of Veronica Lambert, Movie 43, Ant-Man and The Travel Detective.
3. Her other works
Besides acting, she also spent seven years under contract with FORD Models. As a model, she has done fashion shoots and is used in ad campaigns for brands like Benefit Cosmetics, Levi's, Nordstorm, Target, Next UK, Report Shoes, Nine West and many more. She has also appeared in the editorial pages of WWD, Elle Canada, Cosmopolitan, Shape and Glamour magazine.
Ricki Noel also serves on the Board of Directors for the New York City Ballet and the Board of Trustees for the Alvin Ailey Dance Company.
4. Her Relationship with Robert Kraft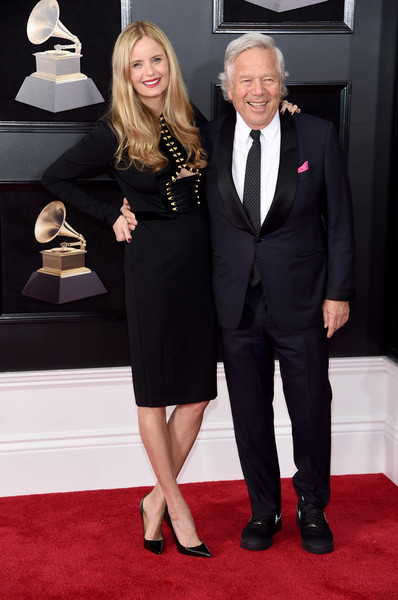 Ricki Noel Lander has been in relationship with Billionaire and Business magnate Robert Kraft since 2012. He is the chairman and CEO of The Kraft Group and owner of New England Patriots.
Ricki and Robert started dating after his wife Myra died of cancer in 2011. According to his family, after his wife death he wasn't getting any sleep or taking care of himself. Robert who is now  76 years old is 39 years older than his girlfriend Ricki Lander.
5. Ricki Noel secretly had a baby
According to Page Six, Ricki Lander secretly had a baby but Robert is not the father of the child. We are still unclear who is the daddy of her child but Kraft is very supportive of Lander becoming a mother.
According to sources, Kraft is also taking full care of Ricki and the baby. He has also bought her a house in Los Angeles and he splits his time between his home in Boston and California where Lander lives in a house he owns.
Kraft's representative released a statement saying: "Last fall, Ricki Noel Lander became the proud mother of a beautiful, healthy baby. While Robert Kraft is not the biological father, he is thrilled with Ricki's blessing of having a healthy child. With respect to her family's privacy, we will not be commenting any further."